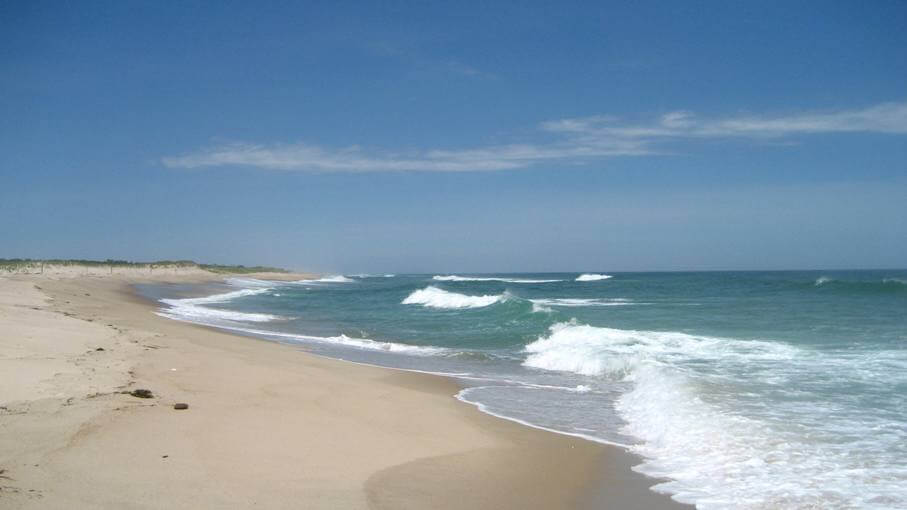 Nearly all of my dreams these days revolve around my years growing up. Like a 1950s slide viewer that shows pictures of scenes, my memory Rolodex has proved to be a balm that has soothed me through these COVID-laced times. This has all been about self-preservation. I am at "the highest risk" due to the fact that I'm nearly 66, and yet I have not missed a day of school while teaching 60 eighth-graders in person in a building housing more than 300 students and 70 faculty members and staff. I smile when my younger colleagues admit that their parents, who are my age, are on lockdown because of their senior status. It is not then surprising that my internal defense mechanisms have steered me back when everything in my life was both unshakeable and stable.
Consequently, when I hear a particular song these days, I am often transported to a moment in my past whose colors still brighten up the sky for me. When I walk in the fall or winter chill, the wind will rustle in swirls, and I will be then swarmed by imaginary leaves that laced my family's long-departed lawn. I will close my eyes and imagine myself then hurling my nine-year-old body into a prodigious pile of leaves.
As the pandemic began to spread like unhurried fog, I inevitably ventured back to my earliest memories almost as a reflex. I found myself Googling members of The Mickey Mouse Clubhouse Show, a staple for me from 1957-60 when people like Karen and Cubby, Darlene and Annette, and Jimmie and Roy held forth each afternoon on ABC, Channel 7 in Boston from 5:00 – 6:00 pm. I began listening to both the Sirius 50s and 60s stations without considering any other option. During the summer months, I went to sleep listening to radio broadcast baseball games, often involving the Brooklyn Dodgers. "Good afternoon, ladies and gentlemen, this is Vin Scully coming to you from Flatbush as the Dodgers take on their rivals, the New York Giants, here at Ebbets Field."
One weekend in October, I watched the entire Time Tunnel TV series, my favorite show as a sixth-grader on YouTube. When my wife and I recently discovered an untraveled pathway in Wellfleet, Cape Cod, it reminded me of my youth's pine-scrubbed, sandy terrain at my grandfather's place in Eastham. For an instant, it was as if I was ten once again. In retrospect, of course, I needed to venture to my fixed-star past in order to deal with our erratic, treacherous present.
COVID-19 affected me in both expected and unanticipated ways. For more than six months, I wrote nothing on my blog, mostly out of a rampant combination of dampened fear and mild depression. After a prolonged case of Achilles tendonitis, I didn't walk for more than three months, and when I then did, it became a sporadic activity. During a four-week stretch this summer, I saw no people in person except my wife, younger son, and two neighbors. The bookends of 2020 – an ongoing pandemic amidst a presidency run amok – slowly began to gnaw away at my insides. In sporting terms, I feel as if my team has been a man short with a five-minute major penalty ticking on the scoreboard above my head.
Not surprisingly, it has all taken everything in me to show up each day to compose inspiring lesson plans and instruct with fervor and constancy since we opened up as a school to in-person learning on September 7, 2020. The weight of keeping on top of unremitting grading and assessments, scrubbing desks free of germs at least ten times a day, washing hands relentlessly while reminding my students to do the same. Meeting, eating, and conferring with my advisees during our extended lunch hour, always held in my classroom and not in our dining hall, created an entirely different reality. It was the only time my 10 charges and I were unmasked, exposed, and vulnerable to one another. In addition, I assisted in the supervision of our 125-student-member Middle School Chorus – and helped them produce a holiday video even as we cast for an upcoming production of High School Musical. It is no wonder then that when I arrive home each afternoon just before dark this fall, I hopped into bed by 8:00 pm. I was nearly always spent – and then succumbed to an all-embracing sleep within minutes.
Five such months await me when I return to the classroom beginning on January 6.
Happily, I have heard from friends I haven't connected with for 40-plus years. When we have conversed via Zoom or email, the gap between the years we last spoke invariably melts away like ice cream left out on the front step. When the Corona-Virus struck like a capricious tremor last spring, I hosted three different high school and college reunions on Zoom, which sustained us all during those dark times. While we all provided updates to what we were up to these days, these unique connections reminded us that you never feel as close to anyone in life as the people you knew and loved when you were growing up.
Later on in the summer, I heard from a long-lost friend who had learned that my family house in Wellesley had burned down after being struck by fire. "I fondly recall staying there in that beautiful white home, especially in cold weather, and feeling that your house was very cozy inside," she wrote. "And your mother gave me a scented soap as an overnight guest—so hospitable – and so very much her!"
Another buddy, whom I've known since childhood, emailed me on December 25: "Merry Christmas, Kell!!! We have known each other for a long time! I am proud to call you, my friend!" His brief but heartfelt message was as if a perpetual fog had lifted for a spell. This past week, I sent a two-word message to a high school classmate. "I care," is all that I wrote. She responded to me a few hours later, saying that she would somehow persevere and that I was about the tenth friend to write that to her in recent months! To put on a pun-spin on Benjamin Franklin's famous words when he signed The Declaration of Independence: "We must all hang together – or we shall all hang separately."
Perhaps all we have to combat such malignant bookends as COVID-19 and our current political tumult is the roadblock of love. When I ran into a former teacher colleague – now retired – she sighed as she pondered over our collective troubles and sighed, "Our red badge of honor during this time is unfettered endurance." As the 1990s band Wilson Phillips sang in their increasingly relevant hit single, "Hold On," thirty years ago: "Don't you know? Don't you know, things can change – Things'll go your way! If you Hold on…just for one more day."
The next weeks and months will be framed by the certainly of variability. Despite the physical distances of response people, we can get through a significant pandemic by reaching out, checking in, and embracing the words of the Cherokee, "To give dignity to another is above all else." As the winds of change sweep Washington, as more and more people receive a COVID-19 vaccine, and as the days and months become warmer and less variant, this too shall all pass. Life WILL be different, perhaps exceedingly so, but if we weather the storm by remembering that love and family and friendships are all that truly matter, then we would have not only endured…but changed for the better.